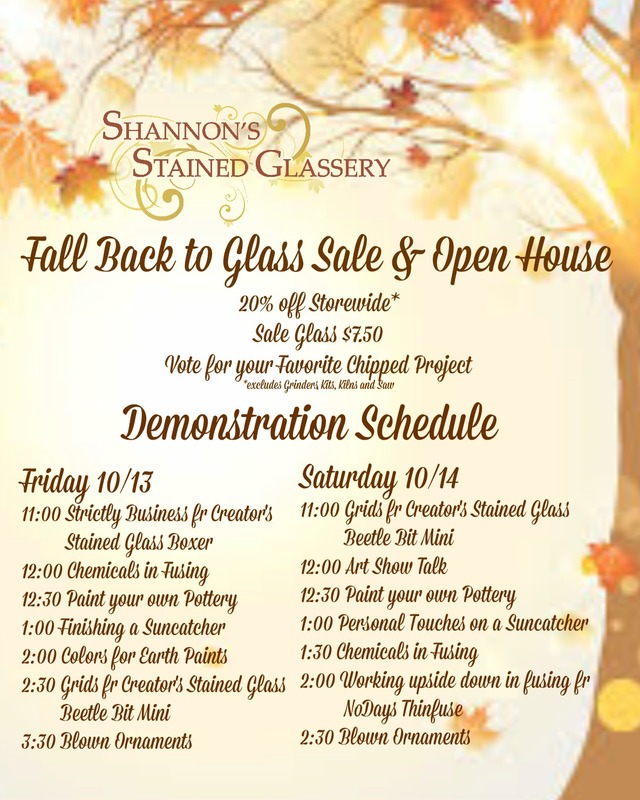 FALL BACK TO GLASS SALE
​FRIDAY OCTOBER 13th 10AM-6PM
SATURDAY OCTOBER 14th 10AM-4PM

Chipped is Back!!! Kits will be on sale through the end of September. Same as before , all projects must include a little from each of the 5 ingredients included in your kit. Other than that..the sky is the limit! The week of our open house all projects will be displayed and voted on for People's Choice award in two categories (Stained Glass/Mosaic and Fused). There will also be a Studio Choice award given for each category. Along with Chipped we will have a storewide sale, crates of glass, coffee and cookies. Don't miss this event!

Projects for Chipped are due by October 7th.
See you October 13th & 14th!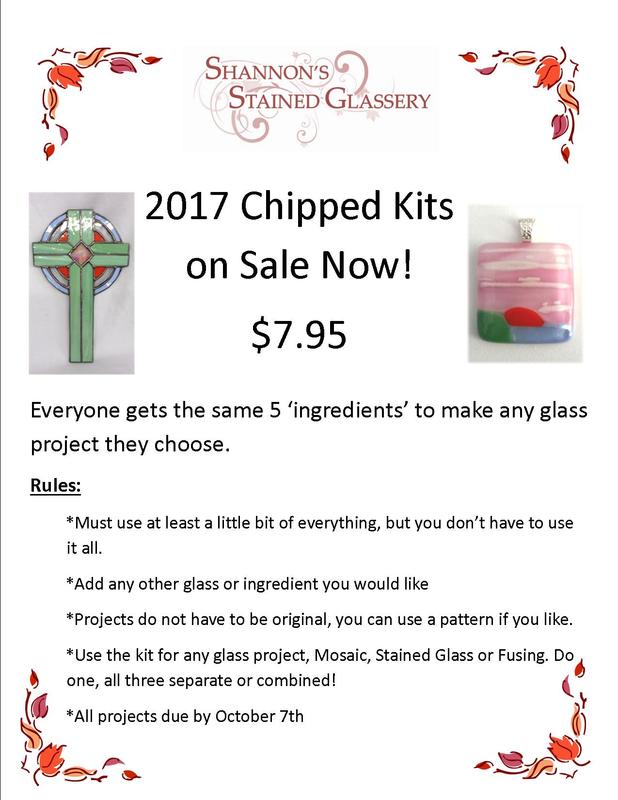 ---
Highlights from our fall back to glass sale october 14th & 15th
---
Did you miss our 2016 Spring Open House Art Show? Here are the highlights: