Shannon's Stained Glassery class schedule


Below our featured classes is the full schedule of what we offer. Can't find the class you want to take? Let us know and we will try to get it on the next one. Don't want to wait? Get some friends together and set up a private class...lots of fun!!
Want to take our Beginning Stained Glass class? Each 4 week session starts the first Tuesday of every month at either 12:00pm or 5:30.



08-24-17 Copper Overlay - See WITC.COm to register ​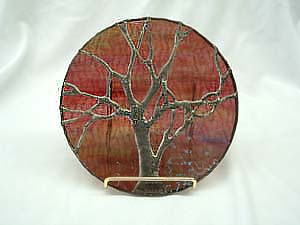 Thursday 5:30 - 8:00pm
Looking for another way to add pizzaz to your stained glass? Applying soldered copper on top of glass is a contemporary way to create artwork and the results are phenomenal. There are several patterns to choose from.
---
09-13-17 Tiffany Lamp
Wednesday 5:30 - 8:00
If you've always wanted to build a beautiful Tiffany Lamp this class is for you! Peachie will teach you how to build a lamp you will treasure for years. The first class we will pick out a design, your glass as well as go over what will be covered in this 3 month class. Prerequisite is Beginning Stained Glass. Please bring your own basic tools. Class will meet every other week for 3 months.
Price: $150.00
09-30-17 waterfall bowl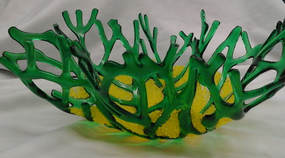 Saturday 11am-1:30pm
Design a base glass in clear or pale transparent to create a freeform bowl that has qualities similar to coral, tree branches or snowflakes. The project is beautiful as is, but can also be enhanced with the use of frit to introduce more color and texture. Frit embellishment will be demonstrated at the end of class. Class is one day, beginners are welcome, and fee of $35 includes base glass and 2 kiln firings. The Frit embellishment is an additional fee and a return visit after the original project has been fired.
Price:$35.00
---
Walk in Wednesday!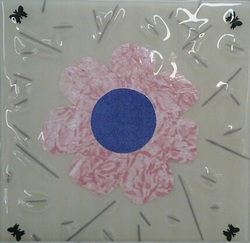 Ever get the itch to do a project but don't like to plan? Then Walk in Wednesday is for you! Every week we will have a 'Featured Project' but you are welcome to work on any fusing project from our cookbook.




---